Feu – 2009
Old native grape variety of Savoie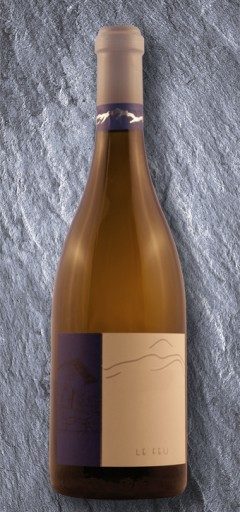 Feu 2009 Vintage : 2009Colour : WhiteWine of Savoie AOP
Grape(s) Variety(ies)
100 % Gringet Old native grape variety of Savoie.
Late maturing variety.
Terroir
A terroir with a very particular geology:Sediments of glacier waterfalls, made up of red clay rich in iron aluminium oxide.There are vines on very sloping floor (slope of over 40%). Height: 450m.A remarkable exposure at the roof of the typicality of his wine.Exposure: South-East.
Plot yield: 35HL/Ha.
Vinification
A very strict selection of old Gringet vines, produced only in the greatest vintages.Hand-operated harvest.Traditional vignification: no yeast, malolactic fermentation made by native bacteria. Rough filtration on white earth.
Proof: natural 12.8 °
Tasting Notes
Floral and fruity nose. Mouth dominated by exotic fruits (citrus fruits) and white peach, with a minty hint which brings freshness and minerality, and in the end fineness and balance.Preservation: 6 to 10 years.
Service temperature: 13 °C (45 °F).
Comments
The Feu is one of the most beautiful terroirs of Ayse, where the Gringet finds one if its greatest expressions.
Return
Download the PDF